Haas offers a wide range of VF Series 50-taper machines to match any size and production requirement. These workhorses are well suited to high material removal rates, no matter what kind of cut you're taking. And they come equipped with an upgraded feature package that includes a side-mount tool changer, chip auger, programmable coolant nozzle, and remote jog handle.
Every VF Series vertical machining center provides outstanding features at an excellent price, and offers a wide range of available options to customize your machine to your exact needs. All Haas machines are designed and built in Oxnard, California, USA.
The VF-5/50 offers a larger spindle taper and more torque than the VF-5/40.
50-taper spindle with 2-speed gearbox
Customizable to your needs
Ideal for tougher materials and larger-diameter cutting tools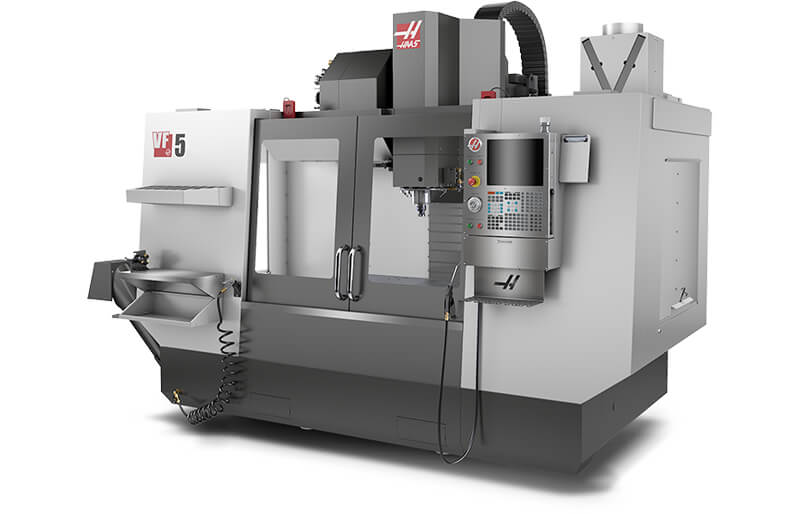 # of machines in house: 1
50-Taper Mill, VF Series, 501 Machine PDP